Post by b1stevens on Jan 23, 2019 13:46:35 GMT -5
Piggott AR
Pee Wee 6ish Derby 6:30
1. Entry Fee $50.00 per car. Entry fee admits car and driver.
2. No one allowed in the pit area without a pit pass. Pit passes will be sold at the car entry gate.
3. All cars should be present by 4:00pm for Inspection. If your not in line by 4:30 you might not get to run. Gates may get shut for inspection area. The derby starts at 6:30pm.
4. The heats will be determined by random drawing.
5. Any year model passenger cars only. 03 up fords can run bolt in cradle or 8o's ford cradle welded in like pics below. No Imperials or Imperial Subs, Ambulances, Hearses, Limousines or Checker Cabs.
6. No hitting in the driver's door. THIS RULE WILL BE STRICKLY ENFORCED! Accidents do happen but there must be evidence of trying to avoid the collision. The driver's door cannot be used as a shield. Violation will result in disqualification. Judges have final call.
7. All glass, chrome and plastic must be removed from the car.
8. Rear Ends-
You may run 8 lug or floater rear ends. No part of rear end may strengthen the car's frame or body in any way.
- You may use any type of rear end (Ford / Mopar / GM / Hybrid).
- You may tilt the rear end by lengthening or shortening the trailing arms. Trailing arms must be of passenger car origin and must operate. Trailing arms may be reinforced but must be OEM origin.
- Rear end braces are allowed, but they may serve no purpose other than to strengthen the rear end housing. They may not extend from the rear end further than 6" and may not be higher than the top of the axle tube.
9. Valve stem protectors will be allowed.
10. No spray foam allowed.
11. Transmission coolers are allowed. Steel bell housings are allowed.
Transmission protectors are allowed with the following criteria:
They may not attach or brace to the cross member, frame, or any part of the cage components
They may be fabricated of tubing or round stock of no greater OD than 3/4"
If flat material is used, it can be no thicker than 3/8".
Trans blanket is recommended.
-OEM trans crossmember or 2"x 2" 1/4" max replacement or 3"x 3" angle iron or 3" channel.
12. Engine cradles, pulley protectors transmission protectors and distributor protectors will be allowed. If your distributor protector hits dash bar you lost your place & money. Do Not Weld pulley protector to sway bar.
13. Stock gas tanks must be removed. The gas tank and battery must be securely mounted inside the car.
14. No larger than 10 gallon fuel tank. Fuel tank protectors are allowed, but must be attached to the seat bar and cannot attach or touching the floor or the frame . The protectors have to be 2" off the floor. The protector cant be any wider than 30".
15. Body seams- All body seams can be welded
16. Door seams can be welded with a maximum 4" strap on the outside of car. Seams only on the inside.
17. Trunk may be welded trunk seam only 2" strap max . No bridging to bumper or frame. Cut a 10" x 10" hole in deck lid for inspection. Do not weld seams of inspection hole back up.
18. Hood- 6 hood bolts up to 1". Hood plates no larger than 6"x 6". 1-10" hole in center of hood or over sized header holes big enough for fire extinguisher. Have your hoods open or off for inspection. Every hood will open or you will not run.
- You can weld a 4" x 4" plate in the corner of the fender and core support to bolt the hood down. Bolts no larger than 1". If this method is used your core support hold down bolts can not go through the hood. You can sleeve core support all thread with no larger than 2" tubing. This can be used your core support spacer. This tubing can go no further than 2" down the side of frame and can be welded to the frame.
19. #9 wire around the frame in 4 places. Washers up to 1" can be welded to the sheet metal for the #9 wire. If this isn't clear enough call one of the numbers below.
20. Bolt rule- unlimited bolts sheet metal only. 3/8 bolt max and 3/8 washer max.
21. Mandatory roll bar with 4 point cage . Cage cannot extend past firewall and no farther than 8" past outside rear seam of the front door. Seat bar may be Xed.. You can attach a bar from the middle of your roll over bar out and connect it to your cowl bar. It cannot be connected to the roof line just bar to bar. If your not connected from roll over bar to cowl bar you can weld or bolt bar from roof top sheet metal to cowl sheet metal. No bars off cowl bar to cowl to keep fire wall pushed out. Cage cannot connect to the frame and No kickers if you run tranny protector. Cowl bar must be 5" from firewall.
Down bars 2 per side-
- 1 Front VERTICAL down bar on the inside of driver's side and passenger's side going down from the door bar. Down bars must be behind inside of front door interior seam or will be cut out. May be no further back than trans crossmember welded to the top of frame only. No added metal other than 2"x 2" tubing max.
- 1 Rear VERTICAL down bar per side. Has to be straight down off door bar or seat bar. Straight down welded to top flat side of sheet metal. No added metal other than 2"x 2" tubing max. If anyone has any questions about this call Rick.
22. Kicker Rule: You cannot run Tranny Protector if you run kickers. Your kickers can come off the dash bar to the back side of A Arm. You can run down bars like explained above.
23. Back glass bar. You can have a 2" x 2" from top of the sheet metal on the top of the car to the bottom of sheet metal on the package tray.
24. All body bolts may be replaced with up to 1" bolts, maximum and in stock location. 2 extra body bolts per side 1" bolt maximum.
- Washers must be free floating inside the car and inside the frame on the bottom side.
- Do NOT weld the body washers to the floor. Maximum washer size is 6" on the top side. The washers have to go in the frame on the bottom side.
- Space must be maintained between the body and the frame; Minimum 3/4".
- Do not bolt the body directly to the frame.
- Chrysler products may run 1" all thread behind the radiator support, but must drill a hole in the frame to bolt the all thread. Do not weld these to the frame.
25. Bumper rule- Loaded bumper- -You must start with a stock/replacement bumper but you are allowed to re-enforce inside or the backside. Do not re-enforce the front outside of bumper other than patching holes. Bumper re-enforcement may not be done in anyway to stop frame bending. DEC bumpers are allowed. Bumper shocks can be mounted inside the frame or shocks welded to side of frame. NOT the top or bottom side of frame. Call if you have any questions.
26. Bumper height- No lower than 16". No taller than 22".
27. Watts link conversions allowed. Must be in stock location. The kit can be welded in. If you cut a package tray out. Cut it all out. (dont leave anything extra in there to over lap or use for any kind of reinforcement.) It has to be from a 80's up ford. It has to be in stock location and stock appearing. Do not over lap metal or use any kind of filler to weld in. Don't press your luck with this. WELD BACK IN STOCK LOCATION. Judges has final say.
28. Hump Plates- 6" wide max 1/4" thick max. The hump plate has to be 22" contoured on the hump. Do not let the hump plate go past the hump.
29. Chaining Humps- you can chain around your rear end to your hump on each side. Do not chain from hump to hump.
30. Welding the frame seams only 3/4" wide.
31. Body repair- Pre ran cars only- You can weld rips up. You can patch holes with sheet metal the same thickness as the factory sheet metal. Patch can only over lap the hole 1".
32. Frame Plate- 1- 4" x 14" 1/4" thick maximum per side or cut up and use where you need it as long as there isn't more than 4" x 14" maximum per frame rail. If you have any question about this rule CALL.
33. A Arms- A arm can be welded to frame where the a arm touches frame. You can use a 2"x 3" strap on the front side ( core support side ) of A arm and a 2" x 3" strap on back side ( firewall side ) of A arm.
34. Radiator Screen- Must be maximum 9 gage expanded metal. Opening 3/4". Nothing else can be in front of radiator.
35. You may pitch, tilt or tip, no added metal.
36. All 03 and up fords. front suspension will have to be built with 80 model and newer Ford parts. On the rear you may use the aftermarket adapter plates. If you don't understand please call or message before you start the build. Pics are attached to explain. If there is something in question on the build call dont assume.
37. Do not paint the frame.
38. JUST BECAUSE IT IS NOT LISTED IN THESE RULES DOESN'T MAKE IT LEGAL. IF YOU'RE NOT SURE ABOUT A RULE, CALL BEFORE YOU DO IT. As the aftermarket parts continue to grow you need to call before you bring car with it on there. Just because someone makes one don't make it legal for this show.
39. Inspection: Starts at 3:45. The car and driver should be the only ones around the car when getting inspected. If you have people with you. They need to STAY IN VEHICLE or OUTSIDE OF BARN or area where the inspection is being done.
40. THE FIX: 2 times through inspection: If you haven't fixed car to judges satisfaction you will lose entry fee and will be loaded on trailer. Don't have time for the game playing. If told to cut something then cut it right the first time.
41. Final cars will be inspected before winners are announced.
42. Final say is up to judges.
Questions about rules call Rick (573) 344-1110 or Brian (870) 240-5498
Location: Clay County Fairgrounds North street Piggott, AR 72454
For directions you may have to copy and paste link below.
www.google.com/maps/search/Clay+County+Fairgrounds+North+street+Piggott+Ar/@36.3856546
,-90.1928602,16z/data=!3m1!4b1
As the aftermarket parts continue to grow you need to call before you bring car with it on there. Just because someone makes one don't make it legal for this show.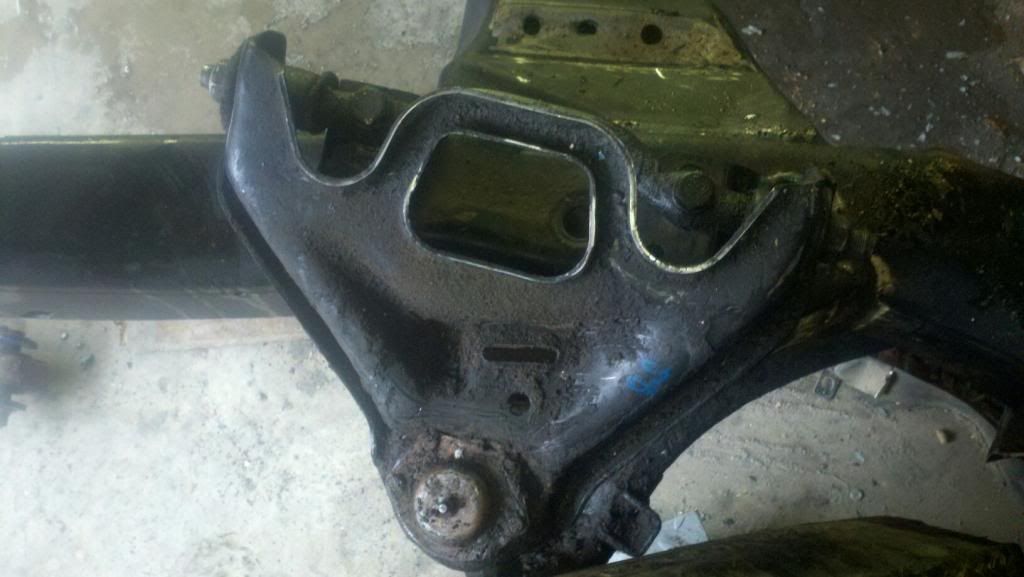 Bump Run Rules 12 car max. Pre-register.
1. FWD
2. All Glass, Plastic, Trim and Airbags must be removed. Bumper Covers and Styrofoam must be removed.
3. Cars inside - Cut carpet out.
4. Mandatory Roll Bar inside or outside.
5. Hood - Bolt, Chain, Or Pin in 1 spot. Doors and trunk chain, bolt minimum few spots or stitch weld minimum few spots.
6. Bumper- Factory style bumper can be welded on car.
7. 16 or older to drive or ride.
Pre Register- Limited to first 12 cars. Call Brian Stevens 8702405498
Power Wheels
1 Battery